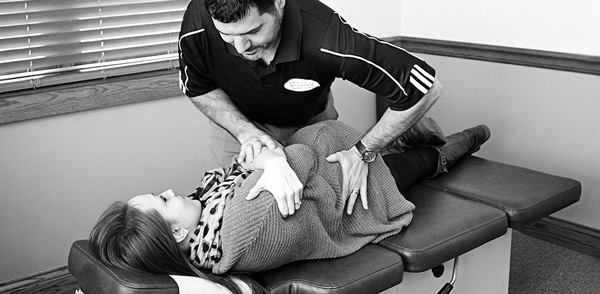 Dr. Waldo focuses more on an active therapy approach to healing and recovery of function. Whether the patient is presenting with acute or chronic pain Dr. Waldo utilizes the Chiropractic Adjustment and McKenzie Therapy as the primary methods of care.  The majority of spinal and extremity complaints are due to mechanical dysfunction/stress upon the joints, disc and soft tissue structures.   The Chiropractic Adjustment helps with the restoration of those structures and McKenzie Therapy empowers the patient to learn the principles to be in control of their own symptom management.  The combination of Chiropractic and McKenzie Therapy are proven to prevent future episodes.
When a more passive approach to care is needed, Dr. Waldo is certified in Graston Technique and also offers Laser Therapy and E-stim.  These techniques are wonderful for sport injuries, tendonitis, acute muscle spasms, and wound healing.
Finally, Dr. Waldo also has two wonderful Massage Therapists.  Ellen and Bre have been an integral part of our practice since 2014 helping patients to attain a healthy lifestyle and relieving pain.  Massage therapy provides the obvious tangible physical benefits but also an emotional balance which is as equally important. Dr. Waldo believes Massage is a valuable therapy option and we are currently offering 10-15 minute therapeutic massage sessions along with your chiropractic adjustment.
All Chiropractic and Massage appointments can be made by calling 847-888-3131 or by email at info@hibchiro.com.  Dr. Waldo is very timely with email responses.